Medical surgicl Camera system ENCAM 1030 Single C MOS Full HD Endocam with inbuilt high performance LED light source and recording facility.
Excellent image quality in Full High Definition format.
Digital signal processing.
Automatic electronic shutter control.
Programmable camera head buttons.
Multiple output signals i.e. DVI-D, HDMI, RGB and Composite to match any monitor.
11 Pr-programmed user preset for different disciplines.
C – mount camera head, Immersible and gas sterilisable.
High performance LED light source equivalent to 180 / 300 watts of Xenon lamp with variable intensity.
Storage of images and videos directly on the USB storage device.
Optional module for Pneumatic Lithoclast.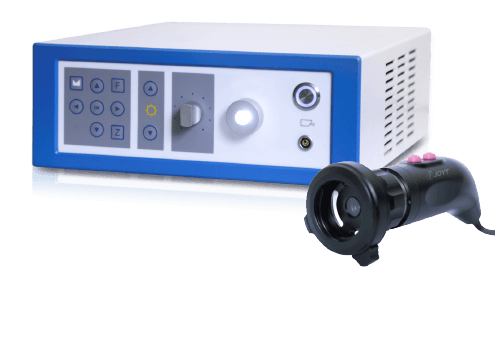 Medical Surgical Camera System
ENCAM 1030
Sensor
Aspect Ratio
Resolution
Minimum Light
Sensitivity
Lens thread
Video Output
Settings
LED colour temperature
Brightness control
Lamp life min.
Power supply
1/3″ CMOS.
16: 9.
Full HD 1920 x 1080 P.
0.5 Lux.

C mount.
DVI-D, HDMI, RGB and Composite.
11 Programmable presets.
6500 K.0 – 100 %.
30,000 hrs.
100 – 240 VAC,
50 – 60 Hz.
We provide our own prompt service to all of our Stakeholders and Customers.